The office environment is dominated by a tense silence. All of the sales representatives are sitting at their desks, gazing mesmerised at their monitors and typing with great concentration on their keyboards. The sales manager smiles as she walks past the rows of employees, checks the CRM system and notes that none of her colleagues have a meeting today and will not be out of the office. She sits back in her chair, pleased with herself that the new strategy is working.
Sounds strange? At first glance, yes. And it seems even more strange when you see what the sales representatives are actually doing at their desks:
They are updating their social network profiles.
Writing blog entries.
Commenting on posts.
Preparing their own posts and tweets.
Change in the decision-making process
But this behaviour makes sense if we consider that customer information and decision-making behaviour has changed radically over the last few years.
"Customers now complete around 60% of the decision-making process before they even speak with a sales person from a potential supplier."
Google call this phase prior to the first contact the `zero moment of truth' (ZMOT)*……..9 out of 10 decision-makers start out their decision-making process on the internet.
Mercuri – LinkedIn Approved Training Partner
Mercuri International is a LinkedIn approved training partner and can provide your sales teams with training in LinkedIn's Sales Navigator – a tool used for social selling.
Social selling – why is it important?
Social selling is becoming more and more important. The buying process has changed – the potential customers search for lots of information themselves before contacting a potential supplier.
75% of B2B buyers use social networks to research products
Apart from feeding the potential customers with information, it's also important to get access to the right people, establish, and maintain a relationship with them.
90% of decision-makers say they never respond to cold outreach
Social selling – what is it?
Social selling is about:
Creating a professional brand
Finding the right people
Engaging with insights
Building strong relationships
How Mercuri can help you
LinkedIn has a tool which is made for social selling – the Sales Navigator. This is the tool that Mercuri International can teach you how to benefit from.
With the Sales Navigator you will be introduced to the following:
Social Selling overview
Social Selling benefits
Social Selling how-to
Engagement cues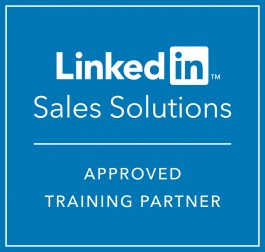 Srodni sadržaj
Five ways you can use social media to sell more